About Us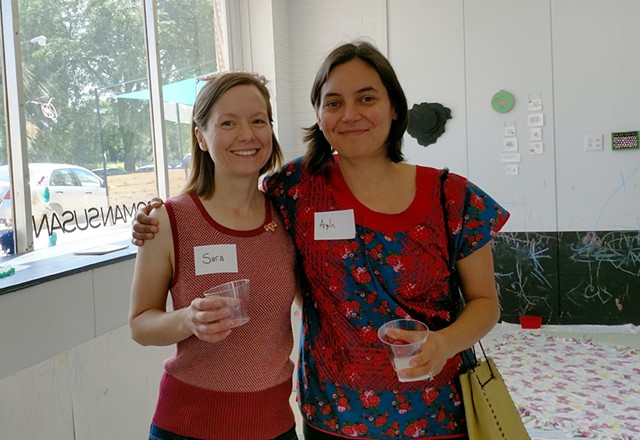 Extended Practice (EP) is an artist-led collaborative project by Sara Holwerda and Angela Lopez created to support and make visible the work and needs of artist mothers. EP celebrates and supports artist mothers by creating childcare-supported professional practice workshops, accessible exhibitions and community-building opportunities. This project elevates artist mothers, and provides a platform for them to assert themselves and their experiences as vital to art production and valuable to the art world. This project models a set of best practices in an effort to encourage artist parents and arts organizations to do more to address the practical and professional realities of parenting in the art world.
Sara Holwerda and Angela Lopez are artists, curators and mothers living and working in Chicago. They began this project in the summer of 2016 when their sons - six weeks apart in age - were infants. In 2017 they were awarded the DCASE Individual Artist Project grant for their work. Together, they have been working with other artists, creative platforms, and networks of artist parents to continue the conversation of accessibility in the art world, and implement change in the lives of artist parents. Working with toddlers in tow, during naps, at night, and in glorious daylight hours with the help of their respective spouses and parents, Holwerda and Lopez continue to work together to build - and extend! - this project with plans for additional events and exhibitions locally and nationally.
Read our OPP Featured Artist Blog interview.
And check out this review of Extended Self: Transformations and Connections