Best Practices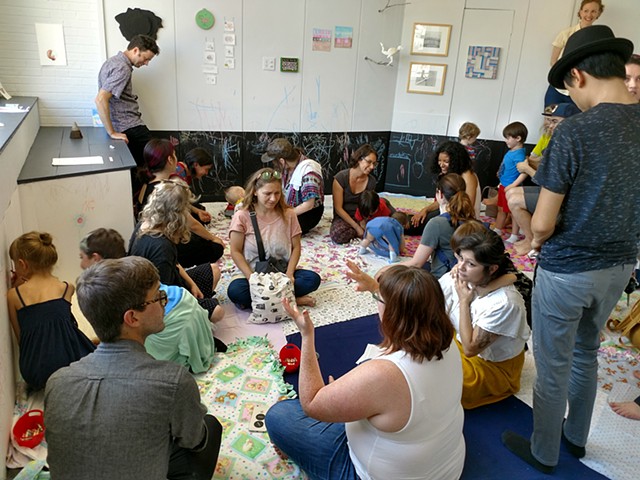 Our Best Practices for Supporting Artist Parents:
Illuminate the artistic production, working lives, practical realities and powerful resolve of artist mothers.
Recognize the importance and value of creative labor by writing budgets that include monetary compensation for cultural producers
Prioritize artist, performer and workshop leader stipends in grant-writing and fundraising efforts
When possible, provide free childcare on-site for families attending our events.
Create child-welcoming and family-accessible spaces for parents to network, expand their practice, and show their work.
Work to present a diverse view and expansive definition of motherhood, including mothers of color, LGBTQ mothers, single mothers, adoptive mothers, foster mothers and mothers who have lost children.
Support women-owned or family-owned businesses in the planning and implementation of events and workshops.